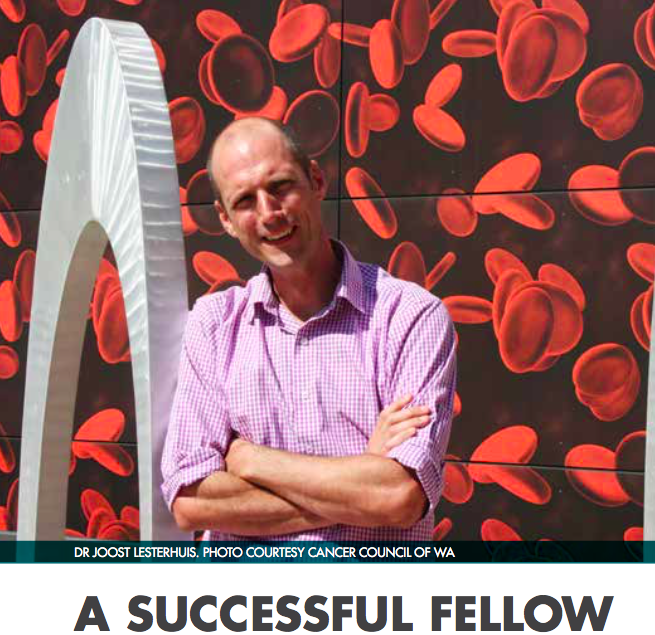 The inaugural Bernie Banton Fellowship has been awarded
It has been a big couple of months for the National Centre for Asbestos Related Diseases – including their senior researcher Joost Lesterhuis being made a fellow three times since the start of the year.  Excitingly for the Bernie Banton Foundation, Joost was the inaugural recipient of the NHMRC's Bernie Banton Fellowship.  NCARD really are kicking goals in the field of asbestos-related disease research, please read their latest enewsletter below by clicking on the image below.
"As the most highly ranked applicant working on mesothelioma research, Joost was also awarded the Bernie Banton Fellowship, which the NHMRC established "to commemorate the life of Bernie Banton through supporting health and medical research related to mesothelioma". As the first Bernie Banton fellow, Joost recognises this as a particular honour."  – All at the Bernie Banton Foundation are thrilled the inaugural Bernie Banton Fellow has been awarded to such a deserving researcher.