For those seeking information regarding support & care, mesothelioma asbestos cancer and other asbestos related diseases please go to the Support & Care section tab on this website.
ASBESTOS

AWARENESS ENQUIRIES
For general enquiries concerning the Bernie Banton Foundation please phone in the first instance.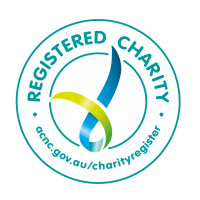 Monday – Friday 10.00am to 4.00pm
Please phone:
Calling from within Australia:
0418 319 75
Head Office
Wahroonga, NSW 2076
Australia
ABN: 51 137 783 441
COMMUNICATION POLICIES
PHONE POLICY:
  If contacting us on general business, please call the mobile number listed.  If a phone call is not answered, please leave a clear message, speaking slowly state your name, phone number and reason for call.  When leaving a landline phone number please remember to include your area code and country code (if calling from outside Australia).  Please repeat your name and phone number.   We return phone calls ASAP – and make it a priority.  If you have not received a reply call by the end of the next business day it may mean we have missed the call and message, please try again – speaking to you is important to us. 
Please Note:
We do not answer or return phone calls to overseas callers.
---
EMAIL POLICY:  If you send an email that requires a reply, or a response to a known Bernie Banton Foundation email address, please ensure it has the following verifiable information:
First name and surname;
Position held, department and organisation (if applicable); plus
Phone number; and a
Physical private, work or website address, that will allow verification of the authenticity of the sender.
---
TEXT, MESSENGER and SOCIAL MEDIA MESSAGING POLICY:  We do not monitor phone text messages, Messenger, or any form of social media messaging or chat communications including Facebook, Twitter, Instagram or LinkedIn.  Please do not assume we will necessarily find, view and respond to any message made using these forms of contact, as they are are not monitored.
The breath beneath your wings®
Please read
and
note
:  The 'owners', administrators and editorial contributors to the
Bernie Banton
website [
berniebanton.com.au
] are not accredited to provide advice.  The information and/or advice provided, is published in good faith for assistance only, and should not be relied upon for making decisions.  The advice of relevant
experienced
qualified specialists
should always be sought
b

efore
making any decisions.