HOW TO CONTACT THE BERNIE BANTON FOUNDATION
---
THE BEST WAY TO CONTACT THE BERNIE BANTON FOUNDATION IS BY EITHER PHONE VOICE CALL, EMAIL OR VIA THE CONTACT FORM (BELOW) – PLEASE NOTE OUR VARIOUS CONTACT MEDIUM POLICIES BELOW
---
PHONE POLICY:  If contacting us on general business, or you have an 'unlimited call plan' please call the mobile numbers listed.  If a phone call is not answered, please leave a clear message, speaking slowly.  Please repeat your name and phone number – remembering to include your area code if leaving a landline phone number.  We return phone calls ASAP – and make it a priority.  If you have not received a reply within 24 hours it will mean we have missed the call and message, please try again – speaking to you is important to us.
---
EMAIL POLICY:  If you send an email to a Bernie Banton Foundation email address, that requires a response, please ensure it has the following verifiable information:
First name and surname;
Position held, department and organisation (if applicable); plus
Phone number; and either a
Physical private, work or website address, that will allow verification of the authenticity of the sender.
---
TEXT and SOCIAL MEDIA MESSAGING POLICY:  We do not respond to text or social media messages unless you are already on our data bank and we have had previous contact with you.  Even if you do know us and have had previous contact, do not assume we will necessarily find, view and respond to your message.
---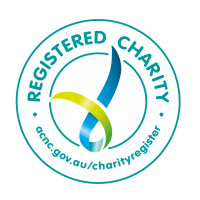 If you would like to contact the Bernie Banton Foundation please do so using the following:
GENERAL ENQUIRIES
Please phone:
Calling from within Australia:
0418 319 757
Calling internationally:
+61 418 319 757
Email us on: info@berniebanton.com.au or fill out and submit the contact form on this page below.
SUPPORT ENQUIRIES
Contact our

Support Co-ordinator

, Rod Smith via our:
Freecall® 24/7 Support Helpline number: 1800 031 731*
Normal Charge number:

0418 319 757 
Email: angels@berniebanton.com.au or fill out and submit the contact form below.
DONATIONS and FUNDRAISING ENQUIRIES
Please contact Karen Banton via:
Phone:

0412 830 485 




Email:

karen@berniebanton.com.au or via the contact form below.
*Note: Freecall® 1800 numbers only work when the caller is calling from within Australia.  If you are calling from outside Australia, call:
+61 418 319 757
Or if you live within Australia, and would like to save the foundation money, please call:


0418 319 757
We look forward to hearing from you.
The Bernie Banton Foundation –
The breath beneath your wings®
General Phone Calls:
Within Australia


0418 319 757


Internationally
+61 418 319 757
Freecall® Phone:


24/7 Support Helpline


(From within Australia)


1800 031 731
FOR MEDIA COMMENT

Please make direct contact with either Karen Banton or Rod Smith.
Karen Banton
Within Australia
0412 830 485
Calling Internationally
+61 412 830 485


Email:


karen@berniebanton.com.au

Rod Smith
Within Australia
0418 319 757
Calling Internationally
+61 418 319 757


Email:


rod@berniebanton.com.au
Head Office
PO Box 330
Wahroonga, NSW 2076
Australia
ABN: 51 137 783 441