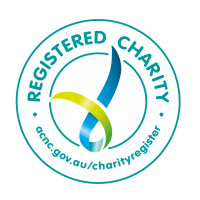 Asbestos disease…    takes your breath away!®
The Bernie Banton Foundation is fiercely independent and apolitical, and was founded by Karen Banton for only one reason, to uphold what Bernie Banton AM believed in; to assist people to navigate the difficult journey an asbestos related disease diagnosis presents; to enable people to have informed choice about specialist dust litigators and medical professionals; to prevent people being exposed to asbestos dust/fibres, by creating awareness of mesothelioma asbestos cancer and other asbestos related diseases; and to advocate for, and to be:
'The voice of reason for Australian asbestos disease sufferers, their carers and loved ones, allied health and care providers, and to the wider community.'
We Need Your Help
The Foundation relies on donations, bequests and fundraising from individuals and the wider community, and corporate sponsorship to help it continue with its vital support, patient advocacy and awareness services.
Any donation, bequest, sponsorship or the results of fundraising you, or a company, union or government body you are involved in, can make to the foundation, is really greatly appreciated, and will assist the foundation to continue to fulfill Bernie Banton's beliefs.
How To Support Us

The Bernie Banton Foundation holds gift recipient status with the ATO, therefore all donations $2.00 and over are fully tax deductible.  Your donation of $25.00 or more will help us expand our awareness and support programmes.  To find out how to donate to the Bernie Banton Foundation or support us in other ways, by sponsorship or fundraising – please simply click on the applicable tile below.

The breath beneath your wings®