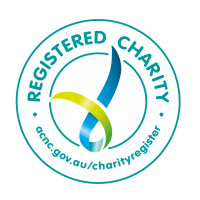 Asbestos disease…    takes your breath away!®
THE BERIE BANTON FOUNDATION IS NO LONGER FUNDRAISING OR ACCEPTING DONATIONS
The Bernie Banton Foundation was fiercely independent and apolitical, and was founded by Karen Banton for only one reason, to uphold what Bernie Banton AM believed in; to assist people to navigate the difficult journey an asbestos related disease diagnosis presents; to enable people to have informed choice about specialist dust litigators and medical professionals; to prevent people being exposed to asbestos dust/fibres, by creating awareness of mesothelioma asbestos cancer and other asbestos related diseases; and to advocate for, and to be:
'The voice of reason for Australian asbestos disease sufferers, their carers and loved ones, allied health and care providers, and to the wider community.'
The Bernie Banton Foundation is Winding Up
Karen Banton retired from her role as CEO of the Bernie Banton Foundation, with the Foundation winding up, and ceasing operating 30 June 2020.
The Foundation's Board made the decision to wind up the Foundation based on a number of factors, but most importantly to allow CEO Karen Banton and her husband Rod Smith, the Foundation's Support Co-ordinator, to take a much needed break, and focus on their health, following over twenty years of tireless asbestos related disease advocacy, and more than a decade of support and patient advocacy.
All at the Foundation are greatly appreciative of all those who have assisted the Foundation to fulfill

Bernie Banton's

beliefs since the Foundation was established and launched in 2009 by Bernie Banton's widow

Karen Banton

, and like-minded supporters.
The Bernie Banton Foundation has ceased fundraising or accepting donations as of 28 January 2020. Should you have bequeathed money to the Foundation, we would suggest you change your will. We recommend you consult with an applicable legal expert to do so.
Karen Banton, Rod Smith and the Bernie Banton Foundation's Board of Directors would like to thank all those who have supported the Foundation via donating, fundraising and sponsorship over the last eleven years.  Without your support the Foundation could not have provided its' asbestos related diseases support and patient advocacy services, and asbestos awareness and education it has become widely recognised for across Australia and New Zealand. Every dollar donated, fundraised, sponsored or given in kind has helped and meant a lot – we are truly grateful.
We would ask that you consider supporting those who have supported us for much of the Foundation's existence, by using their services should you have a need [click here to view a list of our Corporate Supporters]
To read the full Bernie Banton Foundation media release dated: 28 January 2020 please click [here]
THE BERIE BANTON FOUNDATION IS NO LONGER FUNDRAISING OR ACCEPTING DONATIONS
The breath beneath your wings®