BERNIE BANTON FOUNDATION UPDATES
The Bernie Banton Foundation is Winding Up



Karen Banton is retiring from her role as CEO of the Bernie Banton Foundation, with the Foundation set to be wound up, and cease operating by 30 June 2020. It is the Foundation's intention daily support and patient advocacy services will continue, as per normal, until cessation of operations.
This is not a decision that has been taken lightly, and has been reached after two years of work on succession planning by Karen Banton, Rod Smith and the Board.
The Foundation's Board made the decision to wind up the Foundation based on a number of factors, but most importantly it will allow CEO Karen Banton and her husband Rod Smith, the Foundation's Support Co-ordinator, to take a much needed break, and focus on their health, following over twenty years of tireless asbestos related disease advocacy, and more than a decade of support and patient advocacy.
All at the Foundation are greatly appreciative of all those who have assisted the Foundation to fulfill Bernie Banton's beliefs since the Foundation was established and launched in 2009 by Bernie Banton's widow Karen Banton, and like-minded supporters.
To read the full Bernie Banton Foundation media release dated: 28 January 2020 please click [here]
Fundraising & Donating
The Bernie Banton Foundation has ceased fundraising or accepting donations as of 28 January 2020. Should you have bequeathed money to the Foundation, we would suggest you change your will. We recommend you consult with an applicable legal expert to do so.

Karen Banton, Rod Smith and the Bernie Banton Foundation's Board of Directors would like to thank all those who have supported the Foundation via donating, fundraising and sponsorship over the last eleven years.  Without your support the Foundation could not have provided its' asbestos related diseases support and patient advocacy services, and asbestos awareness and education it has become widely recognised for across Australia and New Zealand. Every dollar donated, fundraised, sponsored or given in kind has helped and meant a lot – we are truly grateful.
We would ask that you consider supporting those who have supported us for much of the Foundation's existence, by using their services should you have need. [click here to view our Corporate supporters]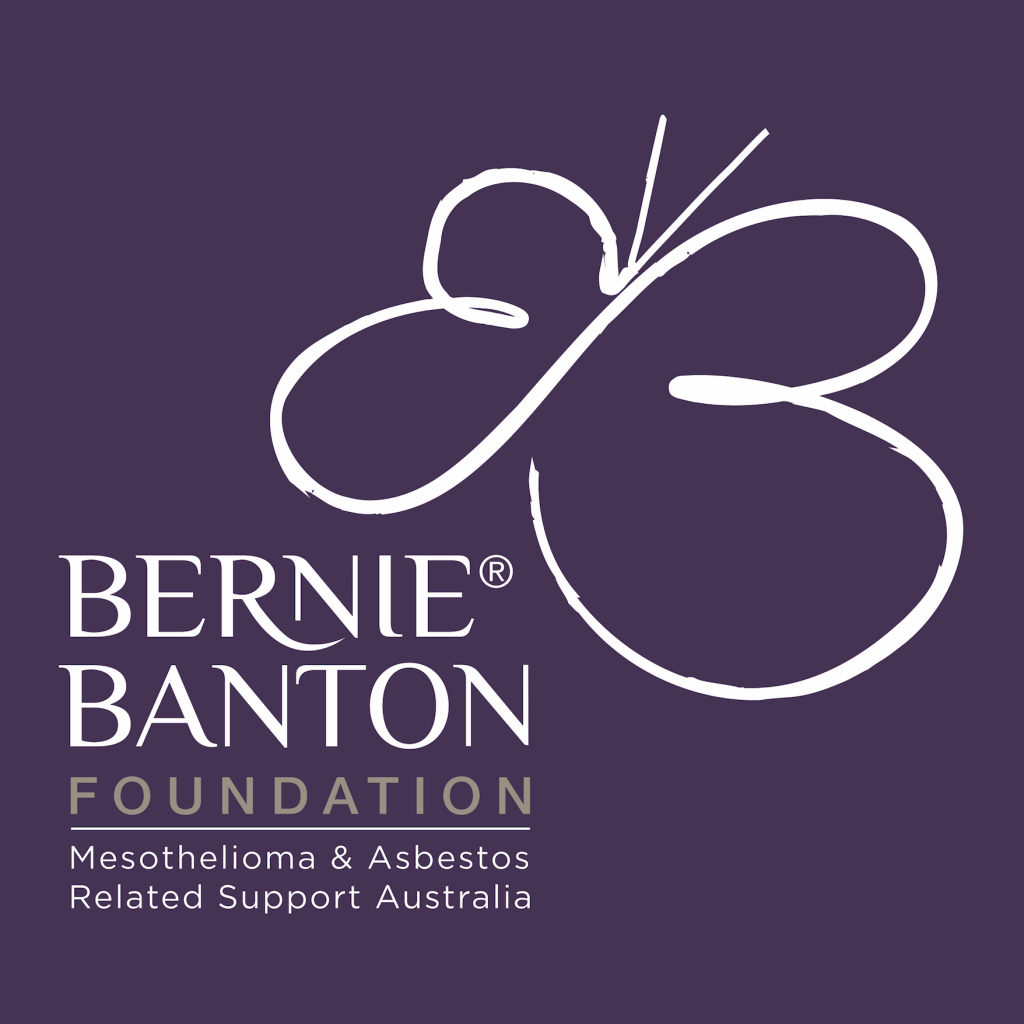 Bernie Banton Foundation
Bernie Banton's widow, Karen Banton established and launched the Foundation in 2009, for only one reason, to uphold what Bernie believed in; to assist people to navigate the difficult journey an asbestos related disease diagnosis presents; to enable people to have informed choice about specialist dust litigators and medical professionals; to prevent people being exposed to asbestos dust/fibres by creating awareness of mesothelioma asbestos cancer, and other asbestos related diseases; and to advocate for, and to be:
'The voice of reason for Australian asbestos related disease sufferers, their carers and loved ones, allied health and care providers, and to the wider community.'
To read the full Bernie Banton media release dated: 28 January 2020 please click [here]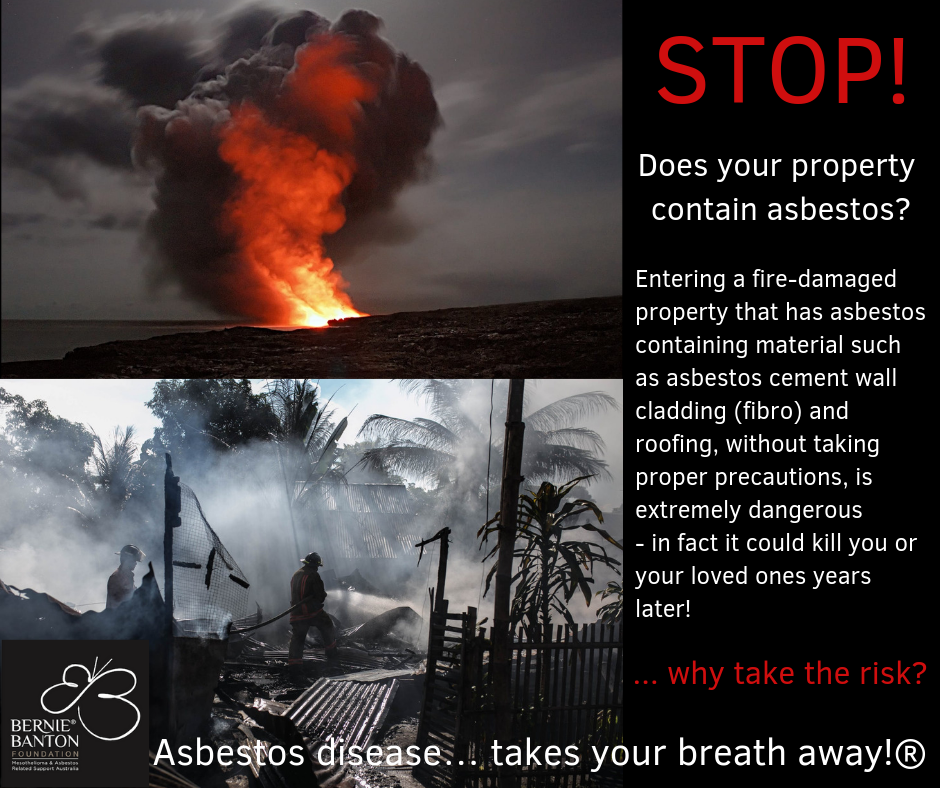 Important Bush Fire Information
The Bernie Banton Foundation is saddened by the devastation and loss caused by the bush fires raging across many parts of Australia. All at the Foundation are thinking of the family and friends who have lost loved ones, colleagues and others, and offer our sincere condolences.  We are also thinking of those who have lost animals, property, and in many cases livelihoods.  We are praying for their wellbeing now, and into the future.
We are extremely concerned about people entering a fire damaged area which could contain asbestos or other deadly contaminates.  To do so without taking adequate precautions is extremely dangerous.  Before entering a fire damaged area,  you need to be mindful of the risks and how to manage them.
You can find out more about the dangers, and how to manage the risk [plus direct links to the relevant Australian Government's Asbestos Safety and Eradication Agency (ASEA) website page and Australian state and territory government's relevant website pages and fact sheets], by going to the Bernie Banton Foundation's Asbestos Awareness Australia website page link  [ Click Here ]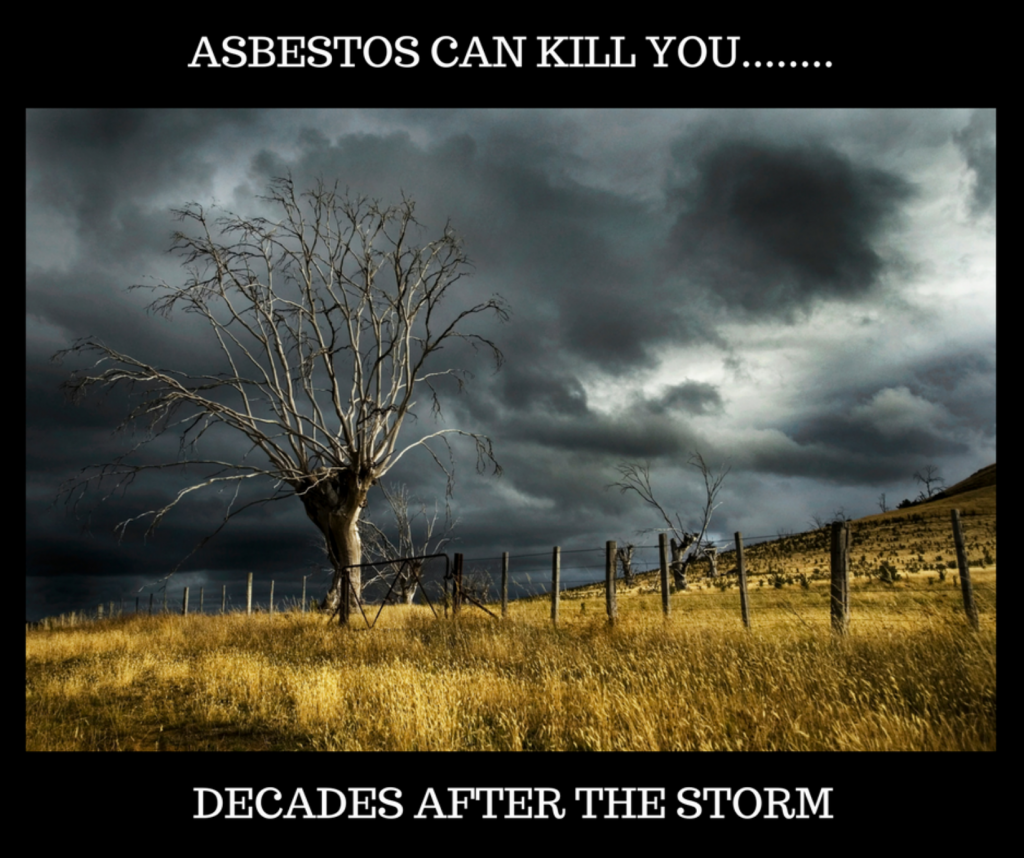 FIRE CAN KILL YOU OR YOUR LOVED ONES MANY YEARS LATER IF ASBESTOS IS INVOLVED
Please be safe and do not go back to your home, or enter any property if it contained asbestos and was caught in the bushfires – before reading what to do first. Any property built before 1990 in Australia has a high probability of containing asbestos. You can read about the dangers and what to do, by clicking on the link below.
If you have family or friends who have been caught up in the bushfires (or any fires) please read and pass on.
BE ASBESTOS AWARE – YOUR LIFE, OR THE LIFE OF THOSE YOU CARE ABOUT MAY DEPEND ON IT!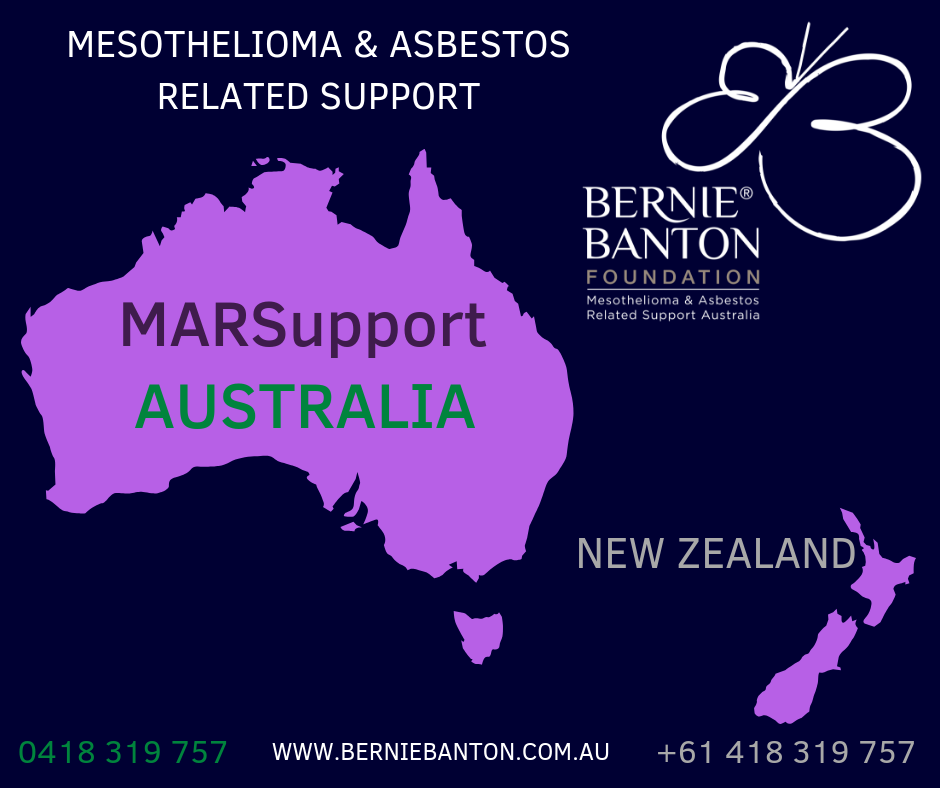 The Foundation's Mesothelioma and Asbestos Related Support Australia (
MARSupport

) offers person to person (telephone) and face to face peer-based information, referral, advocacy and emotional support for those who have been diagnosed with mesothelioma asbestos cancer or another asbestos related disease, their carers, immediate family members and for those bereaved. 

MARSupport

is available to

Australians

via our

Asbestos Disease Helpline

and website information pages.  To find out about our support services [click here].

If you are seeking asbestos awareness information please go to the Asbestos Awareness Information section on the Foundations website.
Coronavirus (COVID-19)
information for
Asbestos Related Disease Sufferers
Coronavirus (COVID-19) is a respiratory disease, and therefore has direct relevance to sufferers of mesothelioma (asbestos cancer) and other asbestos related diseases.
With this in mind, we have found the recommendations released by the USA's foremost mesothelioma support organisation, Mesothelioma Applied Research Foundation [who have consulted with medical experts on their Board of Directors], to be very succinct and informative.
Whilst their recommendations have been put together specifically in relation to sufferers of mesothelioma (asbestos cancer) and their families in the USA, we feel they are sound advice for all sufferers of any form of asbestos related disease, and their carers and immediate family members – wherever they may be in the world.
Note: It is always advisable if you have specific questions regarding how COVID-19 may affect you regarding your individual disease diagnosis and health circumstances, please consult directly with your local General Practitioner (GP) doctor, or your treating specialist.
The Mesothelioma Applied Research Foundation [MARF] recommendations (copied here unchanged, and thus contain some uniquely USA references) are:
Consider delaying routine follow up scans and visits, especially if you are not on active treatment and are clinically stable without any new symptoms; ask your doctor if tele visits are an option.
Avoid all unnecessary contacts with the healthcare system.
Avoid air travel and airports. Car trips should be OK, but follow CDC precautions regarding hand washing and close contact.
Avoid large crowds and gatherings. Consider remote activities as much as possible.
Avoid contact with sick people.
Hand washing and use of hand sanitizers are key. Also remember to clean your smartphones and other devices that are frequently touched.
If you develop new symptoms (cough, fever, shortness of breath), please consult with your local physician and consider testing; home pulse oximetry may be a good way to measure oxygen saturation.
Many hospitals, including those represented by us (Mayo and MSK) are taking precautions to separate acutely ill patients from those receiving ongoing treatment.
Try to receive treatments locally, if possible, with least amount of travel.
If you are in a study, please talk to the study team. Non-treatment study visits may not be needed or can be done by phone or video visit.
 Please remember there are still a lot of other viruses, specifically influenza, out there. Consider getting the influenza vaccine if you haven't yet. Co-infection with multiple viruses is common.  –

MARF

[curemeso.org]
Should sufferers [and their carers and immediate family members] of asbestos related disease in Australia or New Zealand be seeking current evidence-based clinical information and support, we suggest they contact Ms Jocelyn McLean RN, the Support Co-ordinator at the Asbestos Diseases Research Institute [website: adri.org.au]. Jocelyn can be contacted by phone: +61 2 9767 9854 or via email: support@adri.org.au
If you are in the USA and you have any questions about managing your mesothelioma diagnosis relating to COVID-19 or in general, please contact the Mesothelioma Applied Research Foundation [website: curemeso.org] by phone: (877) 363-6376 or email: info@curemeso.org
A Bridge Over Troubled Water
What people have said about the Foundation
With the fabulous support of Rod and Karen we were linked in with the DDA. Thankfully they covered 24 rounds of Keytruda for dad which worked amazingly until approx 8 weeks before his passing.
We cannot praise Rod and Karen enough as they were there for dad and our family from the start. Without these amazing people we don't really know how we would have coped. Even since the passing of dad they have been there to support us and offer advice.
To Rod and Karen we are forever grateful for what you have both done for dad and our whole family, you are both God's gifts in our eyes.
Rod Smith,
I just want to thank you for the support and strength you have given to me, through my mum's recent diagnosis. You have cleared up things I have struggled to get answers for from doctors. The work you do is something to be celebrated and I literally thank god I found you. I don't have the words to express my gratitude but to see my mum be at peace even for a couple of hours, I would give everything I owned in the world for that and you did it without asking for a thing. Thank you from my whanau to yours arohanui xxx
Hello Rod and Karen
Thank you both so much for our talk on Tuesday.
Before our talk I had all but resigned to the fact that I had no hope and every little thing that seemed to be ailing me , I was putting down to Mesothelioma and that was less then a week after being told that I had contracted the disease.
I slept so well that night after talking with you both. It was like a huge weight had been removed from me.
No matter what happens in the future I know that if I don't understand anything about Mesothelioma that all I have to do is pick up the phone and give you a call.
Once again thank you and keep up the fantastic work.
Dear Rod & Karen,
I would like to express the gratitude that my family and myself feel for the support and direction you have provided to us over the last few months.
All of us in the family are so grateful for your guidance and advice during this emotional time. We all certainly believe that without it we wouldn't be in the positive position that we are in now with regards to his treatment and support services. Dad and I both agree that by knowing who to see and what to do straight off the bat, we all felt that we had some sort control of the situation and were not feeling as hopeless and lost at sea as we may have otherwise felt.
From the entire family we thank you.
Thanks heaps for your help through my mother in law's illness. The support you gave me at such a stressful time was wonderful thank you.
My husband was diagnosed with Mesothelioma, in January, 2019. Thank you, seems so inadequate. We really appreciate, all the help and advice, Karen and Rod, gave us, when they came to our home.
Thank you Karen I am so grateful for your help advise and guidance with my father this year we couldn't have done it without you and the Bernie Banton Foundation's help.
We are so grateful for the support from The Bernie Banton Foundation.
Sending lots of hugs and saying thank you for all the support Karen and Rod give to all the families who have lost love ones through this horrible disease and I'm very grateful to Bernie for everything he did. Thank you
We are thankful for Bernie and Karen who fought the battle from which so many have benefited and to Rod and others who continue to help those who don't know where else to turn after a devastating diagnosis or loss. Thankyou xx
We all thank you Bernie and Karen who has continued his legacy in assisting sufferers and carers in this journey. Thank you.
Thank you for fighting for justice Bernie and Karen I lost my beautiful mum to this dreaded disease… bless
Thank you Bernie and his family for fighting for justice against this evil. Its too late for some but raised so much awareness.
My thanks again to you for calming us and helping us during this rather traumatic time.
Rod & Karen are the most amazing people & we thought that donations to the foundation in lieu of flowers were more beneficial so they can continue the wonderful work they do.
Colin and our family had wonderful support from this amazing group. Please support them.
Thank you for all your kind words and support of the last 8 months. I really appreciate it and l want to tell you that you are doing a wonderful job x
Thankyou Rod and Karen for being a constant source of strength for my family during this most difficult time for us all xx

Again Rod on behalf of the family we greatly appreciate your support and that of Bernie Banton Foundation. The work and support you provide to the sufferers and family's is exceptional and means a lot to all involved with this terrible disease.
Dear Rod and Karen,
Thanks so much for your support of Dad and my family over the last 14 months, and for you Rod for coming to Dad's service. We wish you well for all of the great work you do. Take care, Kind regards,
Facebook asks 'what's on my mind?'
Well my mind thanks Rod Smith and Karen at the Bernie Banton Foundation for listening. Thank you so much.
Many thanks for all your support help and kindness…it is so very much appreciate it. Many thanks Rod. A big hug to you and Karen: you are both truly FANTASTIC!
Hi Rod,
Thank you so much for your email, advice and ongoing support during our journey with pop it is greatly appreciated!! I look forward to talking to you some more very soon.
Kind regards
Thanks for putting us onto the lawyers they have been outstanding and what a wonderful group of people to deal with. Extremely professional, considerate and understanding.
Hi Rod, thanks again for your generosity the other day, your time, words + patience were very much appreciated.
A great person to have in your corner when it gets tough. Thank you Rod for caring about our dad. xxxx
Hi Karen and Rod,
Just a note to say thank so much you for your time yesterday. It was good to talk to someone about my mesothelioma situation. After I got off the phone I said to my wife that there was a real sense of calm and empathy in talking with you both.
Thank you Bernie and Karen,
Lost my beautiful Dad 3 months ago… 6 months after diagnosis… still young. He and my mum have been helped by your work… we couldn't have a cure … or even treatment… but dad knew that his beloved wife of 50 years would be as OK as possible….
Dear Rod and Karen,
Many thanks for your expert guidance and support which were invaluable in putting me on the right road after I was diagnosed with mesothelioma. Your expertise gave me the knowledge and stability to unscramble my bewilderment the diagnosis caused.
Once again, my thanks.
Best regards,
Dear Rod
Thank you sooooo much for your call yesterday – I cannot thank you enough for your support! Up till now I felt as if I was a very lonely voice in the desert without the ability to REALLY talk to my husband and family in depth (about my fears etc.).
Dear Karen and Rod,
Thank you for spending time with me today and later speaking to my friend concerning his journey, offering him details of services that we weren't even aware of. He rang me to say how impressed he was with your understanding and assistance and how much better he felt in himself. He and his wife were very much comforted by knowing you would be there for them beyond today's advice. His wife was especially relieved to know someone experienced and knowledgeable is out there to empathise and help her through their journey. Please know that you and your Foundation are very much appreciated.
Dear Rod,
Wow thank you. That is an amazing summary of the current state with the use of Keytruda for the treatment of mesothelioma. Thank you for demystifying everything for me. Very interesting reading. It is great that you have access to this information and I really appreciate your help to date.
Dear Rod,
Just letting you know that I received a big 'thumbs up' from dad's oncologist following his review of your very comprehensive summary of Keytruda. He said that the document was very helpful and applauded you for putting it together. Are you happy for me to send this on to dad's GP and Physio etc?
Thanks so much for your help over the phone today, means the world to me.
Rod
Without you as my lifeline mums and my journey would have been very different – thank you.
Dear Karen
Thank you for your wise and sensitive words and thoughts. You are so right. Hope all is well with you.
Stay safe. Thank you and Rod for your support.
Dear Rod,
Thank you so much for all the information that you sent me last night. I will follow up on it on Monday with both the Oncologist and the Solicitor. Your help has been invaluable and saved me a great deal of time and stress.
I loved our chat and hung up knowing in my heart that we had support and were not alone in this. It means a lot.
Hello Rod,
This is to say thank you once again for taking my call back in Dec 2013 when my husband was diagnosed. You were a great help to give me the name of the Doctor in Sydney. Once again thank you.
Dear Rod
Thank you very much for your kind and supportive email. It is such a comfort to know that your foundation is there to help us.
Hi Rod.
Thanks so much for your support with dad as he bravely fought against mesothelioma.
Hi Rod
You and Karen do such a wonderful job in providing information and support to those that are in a time of need. I know that our family really appreciated the time you took speaking with us when any of us needed someone to talk to. Thank you!
Dear Rod,
I want to thank you on behalf of everyone affected by mesothelioma for the excellent work and support you are doing for the community.
Hi Rod,
Thank you so much for the time you have spent talking to us, I know my sisters and I are comforted by the fact that we have someone to talk to.
Hello,
Thank you for taking the time to speak with me earlier on today. My husband and I appreciate all your information , honesty and sincere words of support.
Dear Karen and Rod,
A lot of the advice you gave me earlier this year has been invaluable and I thank you from the bottom of my heart for helping me when I had no idea where to start. We wish sincerely that you have a wonderful Christmas and a relaxing time with your family. Kind Regards,
Good Morning,
The information that is available on the Bernie Banton Foundation website is great – very informative, thank you.
Hi Rod,
Continuing from our earlier conversation, many thanks for the time you took to talk to me truly appreciate it.
Hi Rod
Thanks to you and Karen for taking the time to speak with me tonight. We very much appreciate your advice.
My family and I have been comforted by what you have shared, and we sincerely appreciate the work and dedication of you both.
Hi Karen & Rod
Thank you so much for your call last night. It was very comforting to speak openly with you about our situation.
Hi Rod,
Thank you so much for your time on the phone earlier this evening and for sending through this information. It is very much appreciated.
Hi Rod,
I hope you, Karen and your families had a lovely Christmas.
Thank you for speaking to me on Christmas Eve, it really helped with what I was experiencing at the time.
Hello Rod,
Thank you so much for your kind words and the assistance that you so generously provide for everyone, you are doing an amazing job.
Dear Rod,
Last year I contacted you after my husband, was diagnosed with pleural mesothelioma, your advice was invaluable. My darling husband lost his battle last Monday morning. Some of my family members have asked me if I would rather they donate to a cause rather than send flowers. If it's OK, I would like to advise them to donate to your Foundation.
Dear Karen and Rod,
You both came on the line when we spoke and were so supportive and helpful I relied on you when things got quite hairy in the week or so preceding Dad's death. Yes, you continued to help me after we hung up – I called on that connection within myself. Thank you both.
Karen and Rod,
Thank you both for your support and understanding. This is such a difficult time and it is great to have you both to chat with about the situation… awesome work you two xx
A great person to have in your corner when it gets tough. Thank you Rod for caring about our dad.
Dear Rod
Thanks, once again, for your caring, listening ear. You are a fount of very helpful info, may be write it all down for people like me and their families. All in God's safe hands. Every blessing to you all in your wonderful work.
Thankyou for your time and support on the phone a little while ago…I lost my Dad to peritoneal mesothelioma in June 2002, we are sorting things out for Mum and will be lodging a post-mortem claim, and await the outcome.
G'day Rod,
Hope you and Karen are going well. I just wanted to say thank you, your words of wisdom a couple of years ago made me make the right choices with dad and how I dealt with it. It's been tough, but I'm glad I can live knowing I have no regrets about it.
Thanks again mate
THANK YOU!
We are extremely proud and passionate about the support and information we provide at the Bernie Banton Foundation. We so appreciate the kind words people say about not only us, but the Foundation as a whole. Please click on the side arrows to scroll through the testimonials.

Karen Banton - Founder/CEO and Rod Smith - Support Co-ordinator
PLEASE SUPPORT OUR AFFILIATES and CORPORATE FRIENDS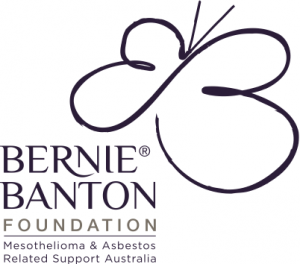 Please support those who assisted the Foundation to provide support and patient advocacy, and create awareness of mesothelioma asbestos cancer and other asbestos related diseases.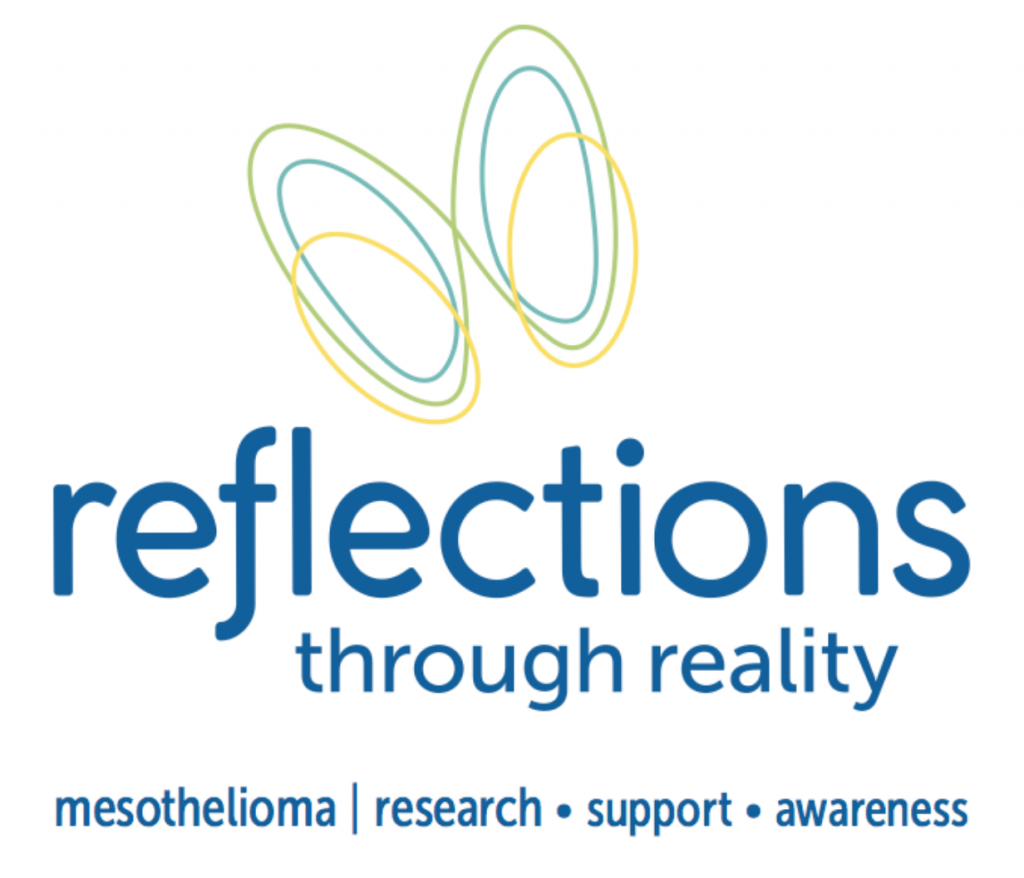 Reflections Through Reality provide mesothelioma asbestos cancer and asbestos awareness support and information across Australia.
Mesothelioma & Asbestos Awareness Helpline
1800 031 731


SPECIALIST DUST LITIGATION




[NSW – ACT – SA – Vic – Qld]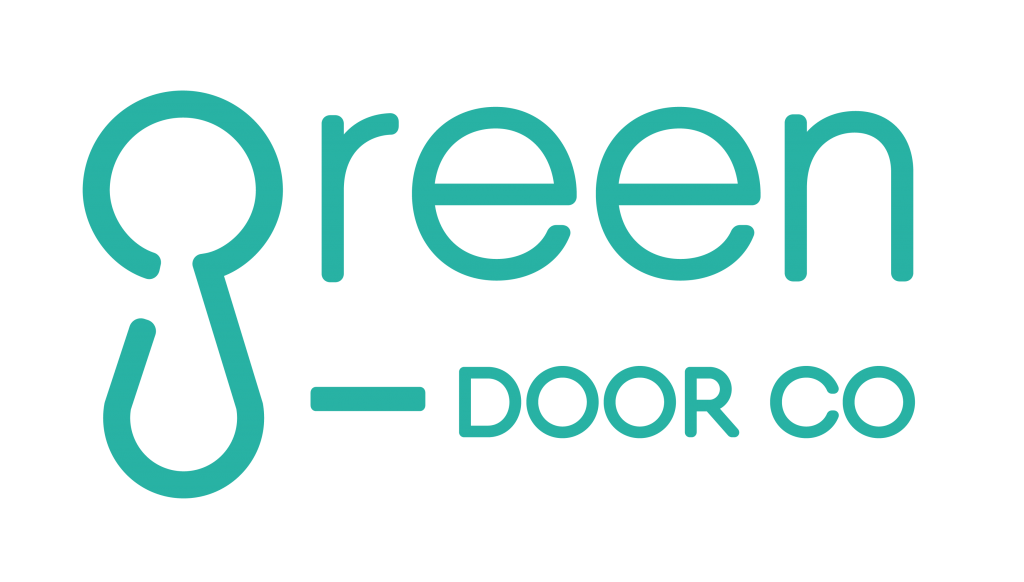 PUBLIC RELATIONS



[National]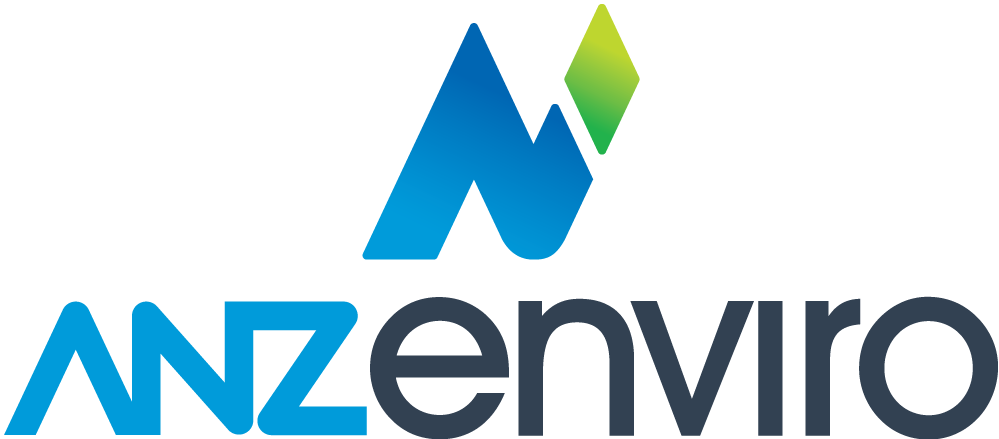 HAZARD REMOVAL & MANAGEMENT



[Australia & NZ]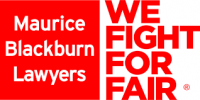 SPECIALIST DUST LITIGATION



[Australia wide & NZ]

RISK MANAGEMENT



[Australia & NZ]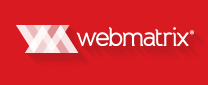 WEBSITE DESIGN & PROVISION



[National]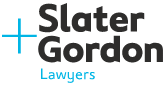 SPECIALIST DUST LITIGATION



[Australia wide]

MARKETING & DESIGN

[National]

CARE & SUPPORT



[NSW employee related]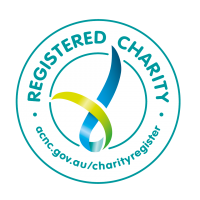 A special thank you to all who donated to the Foundation and supported those organising and participating in fundraising.