Corporate Breakfast
10 YEARS ON – LOOKING BACK, LOOKING FORWARD
Strangers' Dining Room – NSW Parliament House Sydney
Monday 20 November 2017
Bernie Banton Foundation takes great pleasure inviting you to help commemorate and honour Bernie Banton AM in this, the 10th year since his passing.  All at the Bernie Banton Foundation hope you can attend.  Seating is limited, please register early to avoid disappointment.

BERNIE BANTON FOUNDATION AWARDS
Bernie Banton Award
Community Hero Award
Young Aussie Inspiration Award
Trail To Triumph Award
SPECIAL GUEST SPEAKERS

 
Greg Combet AM – 'Looking Back'
In the trenches with Bernie, during tough  negotiations with James Hardie Industries
Karen Banton – 'Reflections of Bernie; the Foundation's work – past, present and our vision for the future'
Dr Willem 'Joost' Lesterhuis – 'Looking Forward'
The role of research in 'Making asbestos disease a thing of the past!
NHMRC 2017 Bernie Banton Fellow
Researcher with the National Centre for Asbestos Related Diseases (Perth WA)
GREG COMBET AM
'Looking Back'
KAREN BANTON
'Bernie and The Foundation'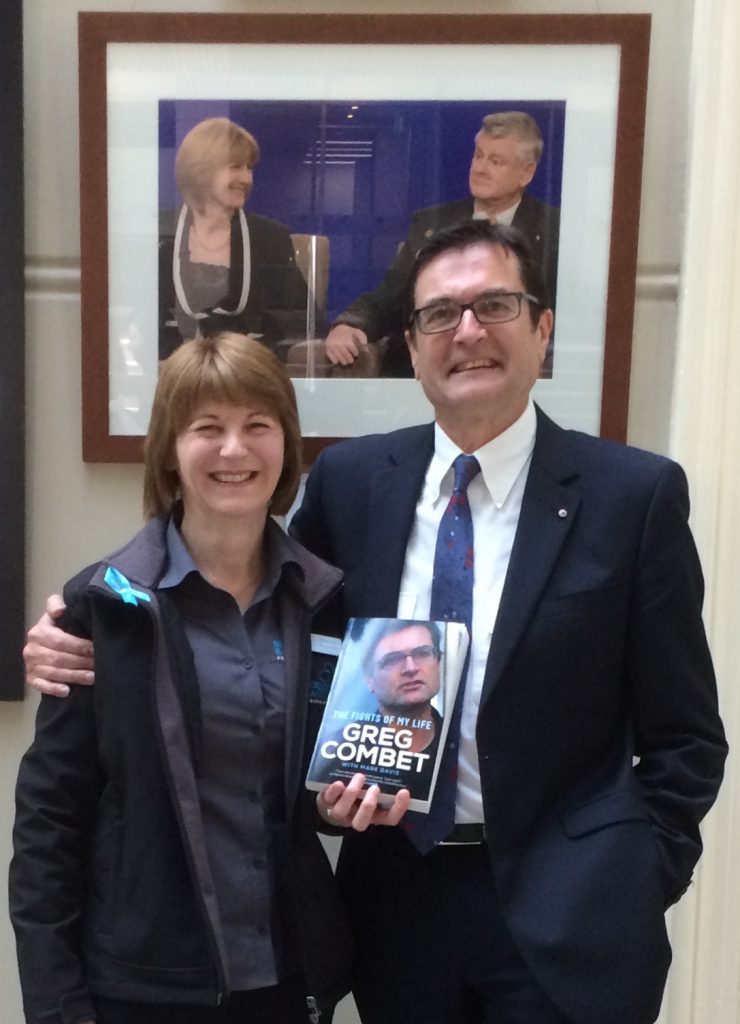 Pictured above: Karen Banton and Greg Combet AM at the launch of Greg's book 'THE FIGHTS OF MY LIFE' – July 2014
DR  JOOST LESTERHUIS


'Looking Forward'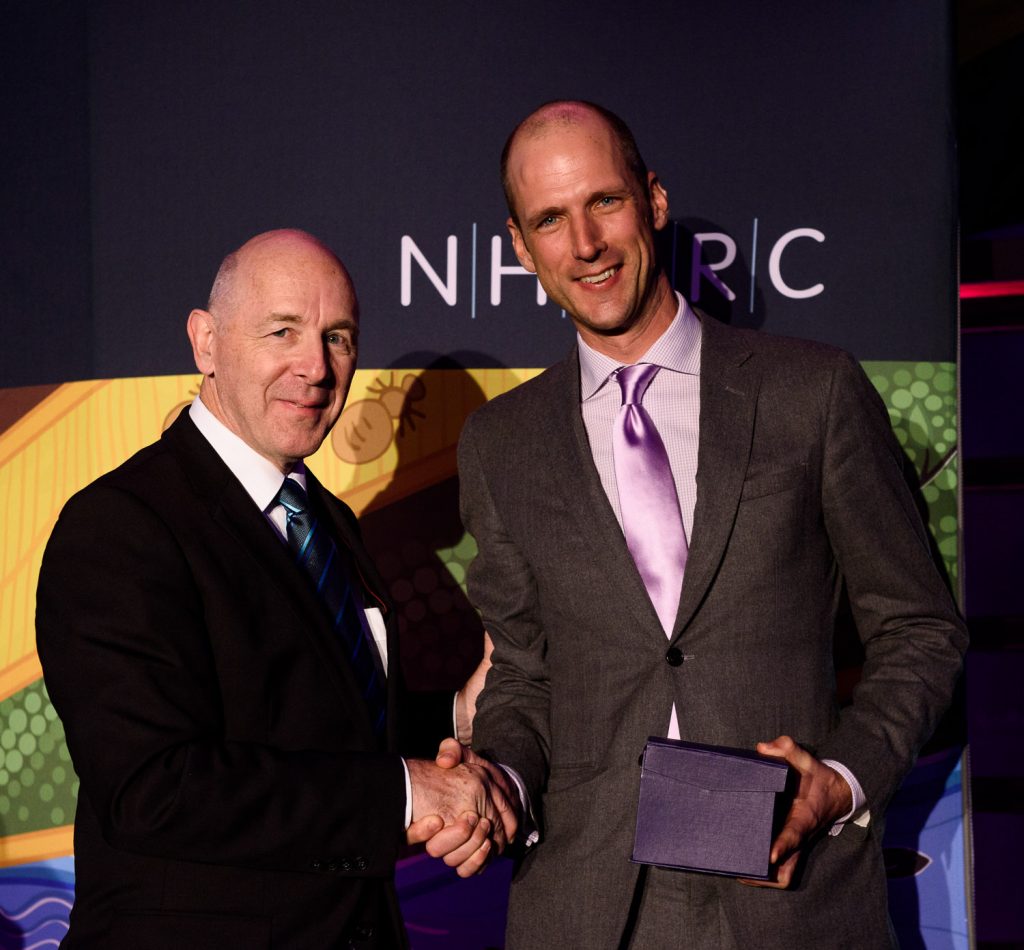 Pictured above: Dr Joost Lesterhuis
(National Centre for Asbestos Related Diseases (NCARD) – Perth WA)
In July 2017 Joost was awarded the inaugural NHMRC Bernie Banton Fellowship, the RD Wright Research Fellowship and a Career Fellowship. The awards were presented by Professor Ian Olver of the National Health and Medical Research Council (NHMRC), at the NHMRC Excellence Awards Dinner in Canberra. Photo: Irene Dowdy, courtesy NHMRC – with a special thanks to Tracy Hayward at NCARD.
THE VENUE
The Strangers' Dining Room in NSW Parliament House has majestic views overlooking the Domain and up the harbour toward Sydney Heads. It is an ideal, fitting venue to commemorate the 10th anniversary of the passing of Bernie Banton AM – 'the public face and voice of the community' in the epic David and Goliath battle to gain compensation for the victims of James Hardie Industries' asbestos products.
Street address:
Parliament of New South Wales
6 Macquarie Street
Sydney NSW 2000
TRAIN: The closet train station is MARTIN PLACE (in Martin Place between Phillip & Macquarie Streets), which is less than one block's walk (up a slight hill) to Macquarie Street.  At Macquarie Street cross at the lights and turn left (north) towards the Domain – walk about 75 metres to the Parliament House Security.  Allow 5 minutes to walk from Martin Place train station to Parliament House security.  Google map and directions
Bernie Banton Day 2017 is proudly supported by: