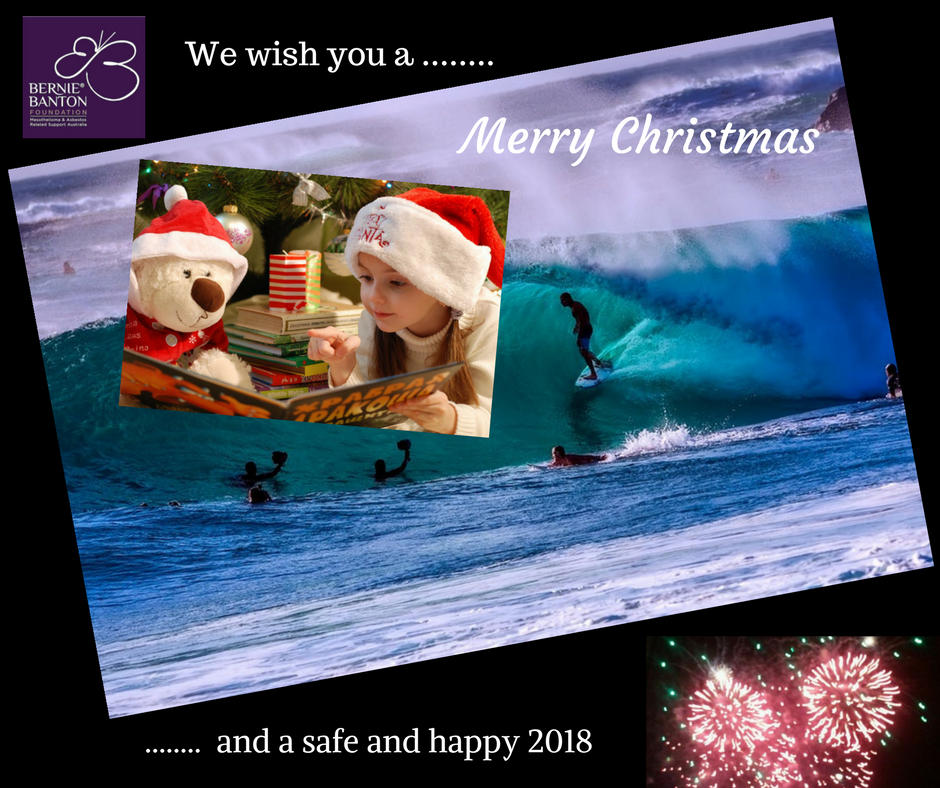 Bernie Banton Foundation 2017 Christmas Message
To all of the Bernie Banton Foundation Community, those encompassed by the Mesothelioma and Asbestos Related Support Division and Asbestos Awareness Australia, we wish you good cheer over Christmas and the New Year period. ❤️🦋

At this time of year I think it is always worthwhile reiterating that the Bernie Banton Foundation was founded by Karen Banton for only one reason, to uphold what Bernie Banton AM believed in; to assist people to navigate the difficult journey an asbestos disease diagnosis presents; to enable people to have informed choice about specialist asbestos litigators and medical professionals; to prevent people being exposed to asbestos by creating awareness of the danger it presents; and to advocate for, and to be:
'The voice of reason for  Australian asbestos disease sufferers, their loved ones and the wider community.' 
I would like to think we have not only done our best to have upheld these ideals, but hopefully surpassed them – I believe we can always do better and I would like to think we will never become complacent.
Our work and continued passion is heightened by not only the people we support, but by the people we network with to supply our services from care and support providers, to medical and legal providers we can whole heartenly trust to do the right thing by the people we seek to serve.  I would like to give a big shout out to the icare dust diseases care team members, their tolerance to my 'cry outs' and the compassion they genuinely have for our often joint 'clients' make it a great space to work together in.
A special thank you to our Team Bernie Banton Active Fundraising Supporters throughout Australia (including the amazing Mat Britton and all at Trail To Triumph ~ Tony's Journey), our Corporate Friends, individual donors and families that help make the Foundation possible.  Thank you especially for your continued support – it genuinely means a lot to us and makes the Foundation's continuance possible.
The Foundation is 'Business As Usual' throughout the Christmas and festive season for sufferers and family of those diagnosed with mesothelioma cancer or other asbestos and dust related diseases – our  Support Helpline 1800 031 731 is open 24/7 as normal, as we well know 'periods of need' are not confined to office hours – but we may take longer than usual to respond to emails.
If you are after asbestos awareness information please go to the Asbestos Awareness Australia section on the Foundations website or phone 0418 319 757 to discuss your situation if you have urgent queries, or are in need of asbestos awareness support.
For those who have suffered loss, we are thinking of you, as we only too well realise Christmas and the festive season can be a particularly hard time – please know we are here for you.
Be kind to each other.
With blessings and love,
Rod Smith
[on behalf of Karen Banton, the Board and all at the Bernie Banton Foundation]
PS: Have you thought of donating to the Foundation on a loved one's or friend's behalf, instead of giving presents?  It is easy to do online by clicking HERE. If you tell us the person's name in the comments section Karen Banton will email you a letter of thanks and recognition for you to pass on to that person.
How your donation will help

.
Any amount of money you donate helps the Foundation to offer its' vital services including its' 24/7 Support Helpline, support, advocacy, education and awareness services.  Every dollar donated makes a big difference towards the Foundation's viability and maintaining the services it offers.  If you would like to know more about the Foundation's funding please click HERE.