ROD SMITH – BERNIE BANTON FOUNDATION ADVOCACY DIRECTOR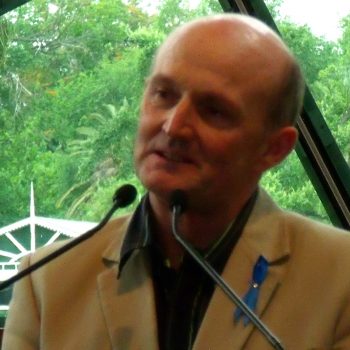 Rod Smith, is the Bernie Banton Foundation's Support and Awareness Co-ordinator.  He had nearly 30 years in the construction industry operating a mobile crane and transport company, is a past President and Support Co-ordinator of the Asbestos Diseases Society of Victoria, and is a board member representing support organisations, on the NSW Government's icare Dust Diseases Board.
Rod has unenviable life experience gained from living the mesothelioma journey with Julie, who was diagnosed with pleural and peritoneal mesothelioma, and reproductive area (ovarian) mesothelioma in July 2008.  After enduring 4 operations and 20 sessions of chemotherapy Julie passed away at home just over 3 years later with Rod and family by her side on 6 September 2011.  Rod now has nationally recognised qualifications in Community Services and also in Christian Ministry and Theology.
Having been in the corporate world for nearly 30 years, personally walking the mesothelioma journey for over 3 years and being involved in asbestos disease support and the  anti-asbestos sector since 2008, Rod brings many strengths to the table and is uniquely qualified to advocate on behalf of asbestos disease sufferers and their loved ones.
His knowledge and participation in the Australian and World anti-asbestos advocacy scene has seen the Foundation at the forefront of anti-asbestos advocacy both within Australia and internationally.
'The voice of reason for Australian asbestos disease sufferers, their loved ones and the wider community.'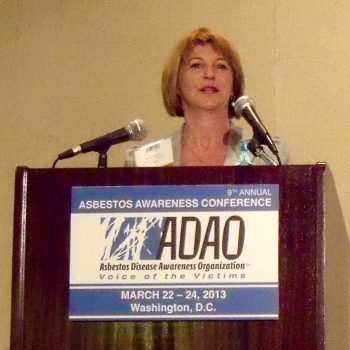 Karen Banton founded, and is the CEO of the Bernie Banton Foundation.
Karen founded the Bernie Banton Foundation in 2009 following Bernie's death on 27th November 2007.  The foundation is fiercely apolitical, and was founded by Karen Banton for only one reason, to uphold what Bernie Banton AM believed in; to assist people to navigate the difficult journey an asbestos disease diagnosis presents; to enable people to have informed choice about specialist asbestos litigators and medical professionals; to prevent people being exposed to asbestos by creating awareness of the danger it presents; and to advocate for asbestos disease sufferers, their loved ones and the wider community.
Karen's undoubted skill sets gained since entering the anti-asbestos fray in 1999 has left her in a position that cannot be claimed by any other.
Fighting the fight alongside Bernie, as he fought James Hardie and advocated the Federal Government for the best part of 8 years, at the same time being his primary care giver as he bravely endured multiple asbestos related diseases, has left her in good stead to advocate on behalf of those in need.
Karen has added to these skill sets by attaining nationally recognised qualifications in Community Services and a Diploma in Christian Ministry and Theology.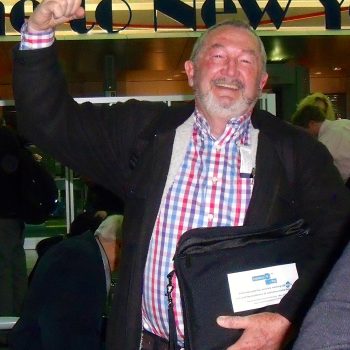 John  Carter is a Director on the Board of the Bernie Banton Foundation.
John has been the CEO of Carter Corporation Pty Ltd (an asbestos management services and training organisation) since 1978, and has been passionate about asbestos awareness in the community since the 1990s.  His commitment has been demonstrated by his tireless work with the Asbestos Diseases Society of South Australia (ADSSA), spending 6 years as its' past President and as a past Director, looking after sufferers and promoting asbestos awareness in a variety of industry forums to maintain and improve safety, regulations, codes of practices and industry standards.
In 2013 John became involved in training approximately 1200 South Australian students about asbestos awareness, and how to work safely around asbestos containing products, through the 'doorways2construction' programme.
Having lectured and trained thousands of people on asbestos awareness, John is appalled at the ignorance and lack of understanding concerning the dangers of asbestos.
His passion is to make the world aware of the dangers of asbestos, and is ideally qualified to be part of the Bernie Banton Foundation anti-asbestos advocacy team.
If you, or a loved one has been diagnosed
with an ASBESTOS RELATED DISEASE and you would like to talk to somebody who knows what it feels like to be in similar circumstances to what you are in, whether you are a sufferer or carer, please phone the Foundation's 24/7 Support Helpline Freecall® number: 1800 031 731
Note: The Bernie Banton Foundation is not accredited to provide advice.  The information and/or advice provided is for assistance only.  The advice of a qualified specialist should always be sought before making legal or medical decisions.