PLEASE SUPPORT US
Now you know a little more about the Bernie Banton Foundation, would you consider supporting us?
ABOUT THE BERNIE BANTON FOUNDATION
The
Bernie Banton Foundation

was founded in 2009 by its' CEO, Karen Banton, the widow of

Bernie Banton AM

.  It is Australia's National (New South Wales based and registered) mesothelioma, asbestos and occupational dust related diseases support, awareness and patient related advocacy organisation.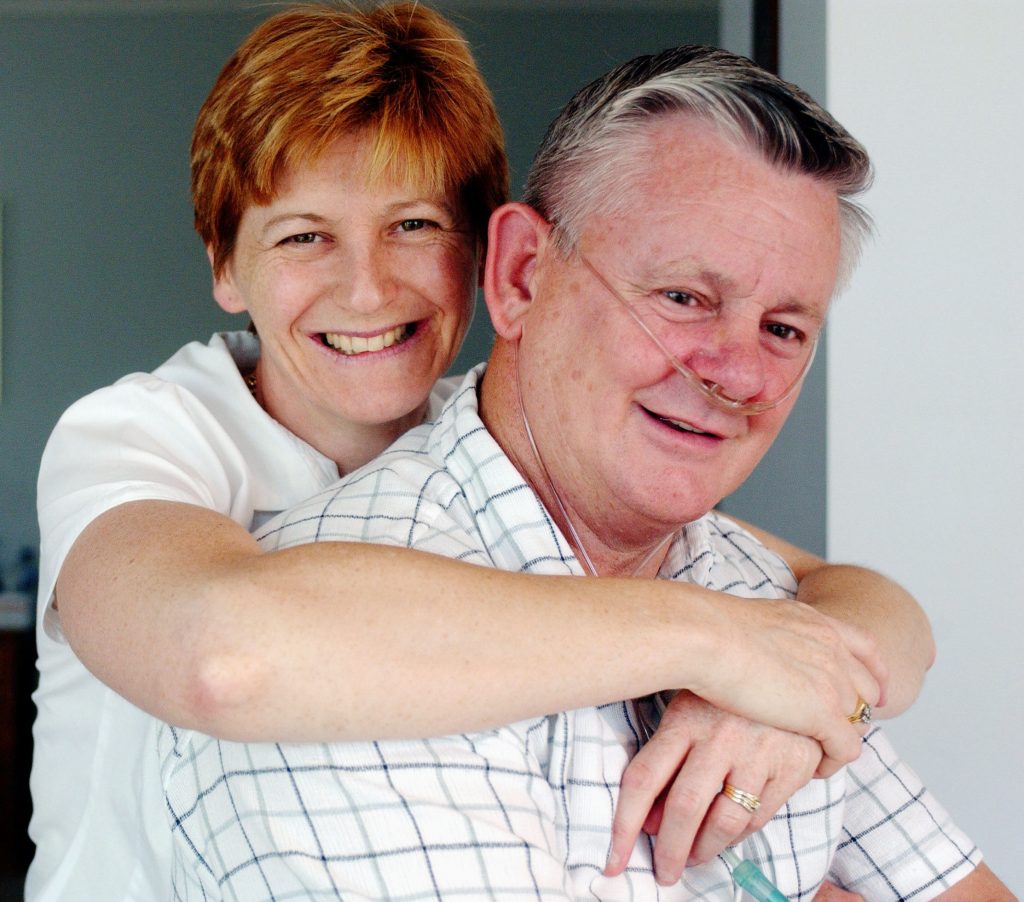 Karen Banton established the Foundation to uphold what Bernie Banton believed in; to assist people to navigate the difficult journey an asbestos related disease or occupational dust related disease diagnosis presents; to enable people to have informed choice about specialist asbestos and occupational dust litigators, medical professionals and care providers; to prevent people being exposed to asbestos and other harmful dusts by creating awareness of the danger, and the resultant diseases they present; and to advocate for, and to be:
'The voice of reason for Australian asbestos and occupational dust related disease sufferers, their carers and loved ones, allied health and care providers, and to the wider community.'
The Foundation is an independent, apolitical, not for profit organisation with authority to operate in all Australian states and territories.  It is run on the ethos of hope, faith, love, compassion, patience and respect; and the values of integrity, service, accountability, empathy, knowledge and empowerment.
We are a broad community family that welcomes anybody who falls within the Foundation's realm of activity. We do not discriminate on the basis of political, corporate, union or religious belief, age, race, gender, sexual orientation or creed.
We DO NOT charge, or place expectation of donations being made, for any of our services, neither do we have (and never will have) any 'pay by referral' or 'quota' type relationship with any legal firms, medical specialists, individuals; corporate, union, or government bodies. We do however have relationships with, and recommend people and organisations we believe are specialists at what they do, are holistic and importantly, ethical!
The

Bernie Banton Foundation

provides all support orientated matters including asbestos and other harmful dust exposure support, person based advocacy and related dust diseases awareness, education and information under the Mesothelioma and Asbestos Related Support (MARSupport) banner.
The core objectives of the Foundation's MARSupport is to:
Facilitate and empower sufferers, their carers and loved ones, and those bereaved to move forward and live their journey without regret;
Provide relevant and unbiased up to date information about treatments and care options;
Honestly answer questions about what to expect from treatments and the relevant disease – based on having lived the journey as a carer and having provided support for many hundreds of people; and
Be the voice of reason and advocate on behalf of sufferers, their carers, their loved ones, those bereaved, and allied health and care providers.
MARSupport encompasses sufferers, carers, family and those bereaved in every state and territory of Australia, and in New Zealand. Direct contacts (or conversations) of a support nature, including our 24/7 Support Helpline number in the 1000s per year. These figures do not include social media, online support groups, bulk mail outs, function or workshop numbers.
Asbestos awareness and education is conducted under the Foundation's Asbestos Awareness Australia marquee.
We are active online via our comprehensive website, blog and social media support, awareness and information platforms.
The Foundation's social media platforms, covering all sectors of the Foundation, attract in excess of 10,000 followers, with weekly reach averaging in the 10s of 1000s.
We act locally though communicate globally with like-minded organisations in an effort to alleviate suffering resulting from asbestos and other dust exposure.
The Foundation relies on donations; bequests and fundraising from individuals and the wider community; corporate sponsorship and a small NSW Government funded grant to survive and continue with its vital support and awareness services.
Any donation, bequest, sponsorship or the results of fundraising you, or a company, union or government body you are involved in can make to the foundation, is appreciated and will assist the foundation to continue to fulfill its vital support and awareness services.
You can support the Foundation in many ways by donating, sponsoring or fundraising. The Bernie Banton Foundation holds gift recipient status with the ATO, therefore all donations $2.00 and over are fully tax deductible.  Your donation of $25.00 or more will help us expand our awareness and support programmes.  To find out how to donate to the Bernie Banton Foundation or support us by sponsoring or fundraising for the Foundation – please click here.
The breath beneath your wings®
If you, or a loved one has been diagnosed
with an ASBESTOS RELATED DISEASE or an OCCUPATIONAL DUST RELATED DISEASE and you would like to talk to somebody who knows what it feels like to be in similar circumstances to what you are in, whether you are a sufferer or carer, please phone the Foundation's 24/7 Support Helpline Freecall® number: 1800 031 731
Note: The Bernie Banton Foundation is not accredited to provide advice.  The information and/or advice provided is for assistance only.  The advice of a qualified specialist should always be sought before making legal or medical decisions.